Lightspace Studios Tenants
Overview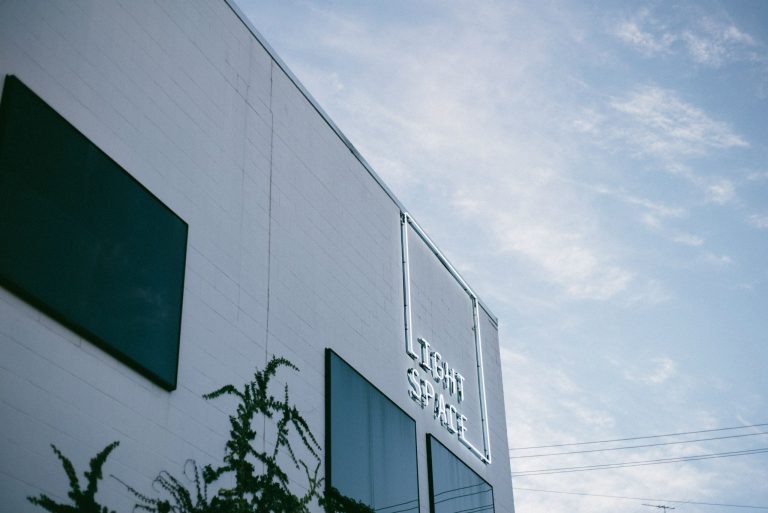 Meet some of our current tenants working across branding, advertising, wedding planning, film production, modelling, illustration, blogging, publishing, architecture, media production, web management, graphic design and music artist management.
Juno
We are Juno, a small team of diverse and humble creatives, specialising in branding, print and digital design. In business for over 10 years (and over 30 years design experience between us!), we've worked with businesses of all sizes including, fashion labels, photographers, musicians, retailers, advertising agencies, restaurants, accountants, business consultants, fitness, and financial planners.
White + White
White + White loves planning weddings for Lightspace couples. We work alongside our Brides and Grooms to create a wedding that is unique and memorable. We can manage every aspect, ensuring they remain stress free and enjoy the big day. Contact us today for your complimentary consultation.
BFJ Media
BFJ Media is a Brisbane based advertising agency that provides insightful and strategic marketing solutions to drive business to a wide variety of clients around Australia.
Jack Harlem
Josh Kelly, Director and Photographer is a Brisbane raised lad. Raw talent and passion is obvious in every image he captures.
 His charismatic, relaxed yet professional attitude means he engages with people from all ages easily ensuring he captures the essence of his subjects.
 Josh has had 10 years in the industry working with Australia's leading brands.
jackharlem.com
Made By Big
Made by Big is an award winning graphic design consultancy specialising in brand identity. We create effective and award winning strategic communication for a broad range of clients, from international brands to small one-person businesses. We are driven by strong ideas that differentiate and a simplicity that communicates, consistently delivering intelligent, relevant and well crafted design solutions.
Universal Music Australia
Universal Music Australia is a division of Universal Music Group, a global music leader with wholly owned operations in 60 territories. Its businesses also include Universal Music Publishing Group, one of the industry's premier music publishing operations worldwide. Universal Music Group is a unit of Vivendi, a global media and communications company.
Armadillo&Co
Fair Trade, Hand Made and 100% Natural Rugs. We aim to lie lightly on this earth. Armadillo&Co's rug collections are meticulously made by hand and are produced to the highest ethical standards. Every piece embraces fair trade practices and part proceeds go to local schools in our Artisans' villages.
Blake Sheridan Building Design
A innovative building designer with a take on architectural design consisting of clean minimal lines formed out of raw materials that are balanced together to create an abstract approach on conventional ideas.
Batyr
batyr is a for purpose organisation that focuses on preventative education in the area of youth mental health. batyr provides programs that train young people to speak about their personal experience with mental ill health and start a conversation in their community. batyr takes these speakers into schools, universities and corporate arenas to continue this conversation around mental health. The programs engage, educate and empower the audience to learn from the experiences of others and to reach out to the great services around them.
Nudie
After years of squeezing and blending fruit juice at home for our children, family & friends we realised that we couldn't find anything like the juice we were making at home in a bottled format in the marketplace. We decided to share our juice with the world so they could love it also.
Evergreen Coaching
There is a common stigma attached to 'sales' and yet, sales are so critical to the success of all businesses.
With this in mind, Nicky has set out to provide high quality, practical and effective sales coaching and training for businesses of all size.
She is passionate about helping break down the barriers to success in business through teaching business owners and leaders how to love sales! AND how to apply learnings into your business immediately.
Nicky's Evergreen approach is centered around learning, implementing and teaching concepts, frameworks and methodologies that are tried and tested and have proven track record results in her own business and in those of her clients.
With over 14 years' in sales and leadership Nicky has led sales teams of up to 50 people and worked with businesses ranging from corporate through to SME's and start-ups.
Having studied at the Australian College of Applied Psychology and The Coaching Institute Nicky is also accredited in eDISC (Behavior Profiling), Meta Dynamics (Neuro-Linguistic-Programing, NLP) and is a qualified Trainer (Cert IV in Training & Assessment).
Targa Creative
Targa Creative is a Brisbane-based media production and motion graphic design business, and the studio of eye-candy addict, Matt Ratcliffe.
Using creative expression through graphics technology and animated media, Targa Creative provides specialised design and motion graphic services utilising unique skills and styles to create original, high quality work for the brands and products of our clients.
To find out how Targa Creative can help you with your next project, feel free to contact us anytime for a chat!
The Daily Mail